RETAIL FACILITY CLEANING SERVICES
DEPENDABLE, ON-TIME, EFFICIENT, PROFESSIONAL, & CONSISTENT
With the continued financial struggles in this troubled economy, Mr. Fletcher realized that in order to continue to grow, Fletcher's Windows Plus, Inc. would have to venture into a much larger market. Unable to tap into the Retail Facility Market, Fletcher's Windows Plus, Inc. began partnering with several National Property Maintenance and Property Management Companies.
Retail Facility Chains do not want the hastles and headaches associated with Facility Cleaning. We at Fletcher's Windows Plus, Inc. along with these partnerships, take most of that away from them and assist in providing dependable services with as little impact on the store's schedule as possible.
National Maintenance companies don't want the hassle of chasing down unreliable vendors. Your National Maintenance Organization can count on us. Our 100% service completion rating coupled with a high on-time percentage allows YOUR Organization to concentrate on growth while we concentrate on keeping YOUR customers happy.
This means, fast, reliable, on-time, scheduled services that not only produce the quality the stores are looking for but also the cleanliness the general public requires for a comfortable shopping experience.
Our services in this area range from routine floor & window cleaning, high dusting, stripping & waxing, carpet cleaning, & power washing services to emergency services.
When your store desires more from a cleaning company than just showing up, you can count on Fletcher's Windows Plus, Inc. to "Get the Job Done"
ROUTINE FLOOR CLEANING
THE RIGHT EQUIPMENT FOR THE JOB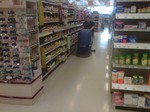 AWNINGS